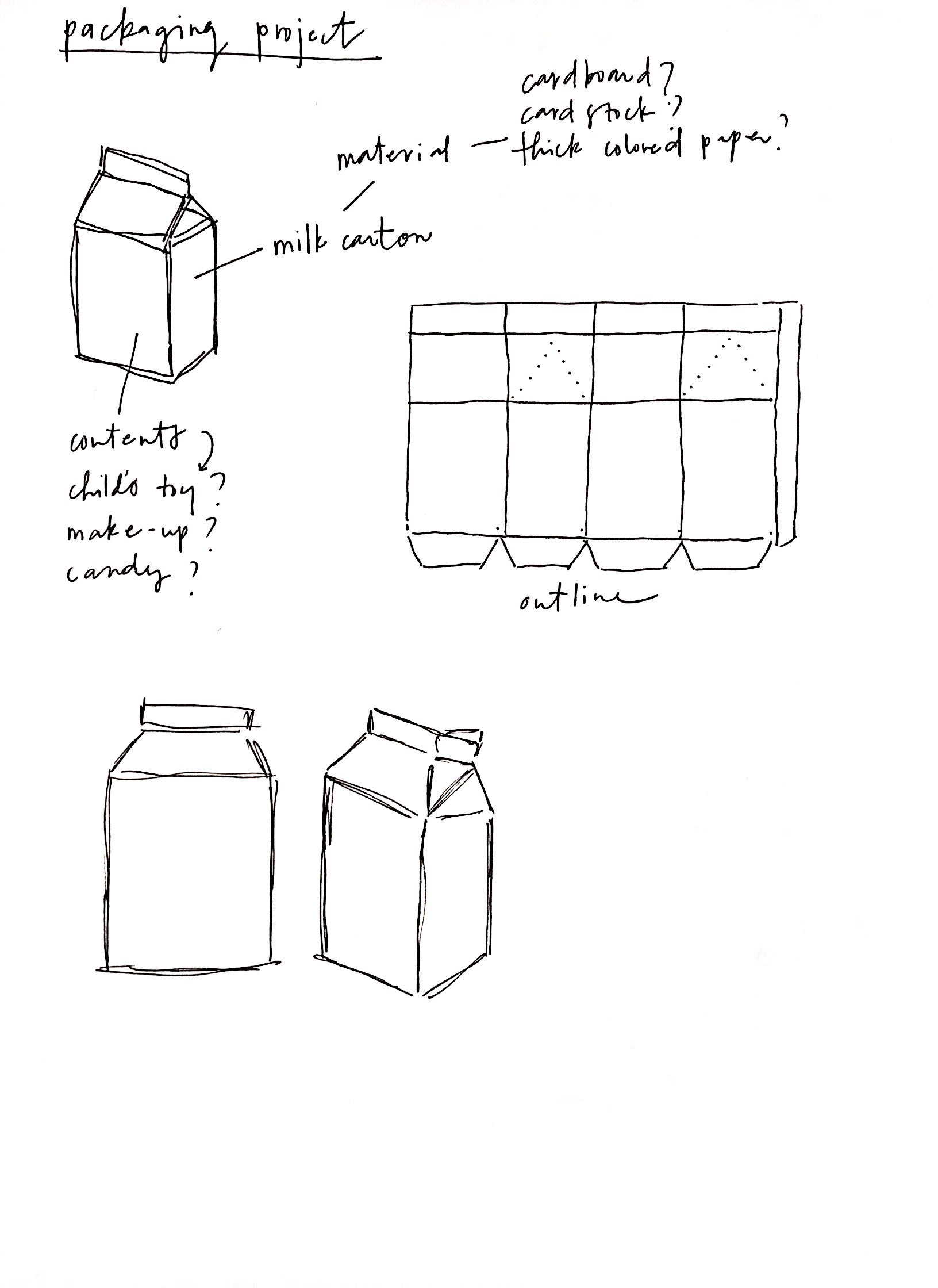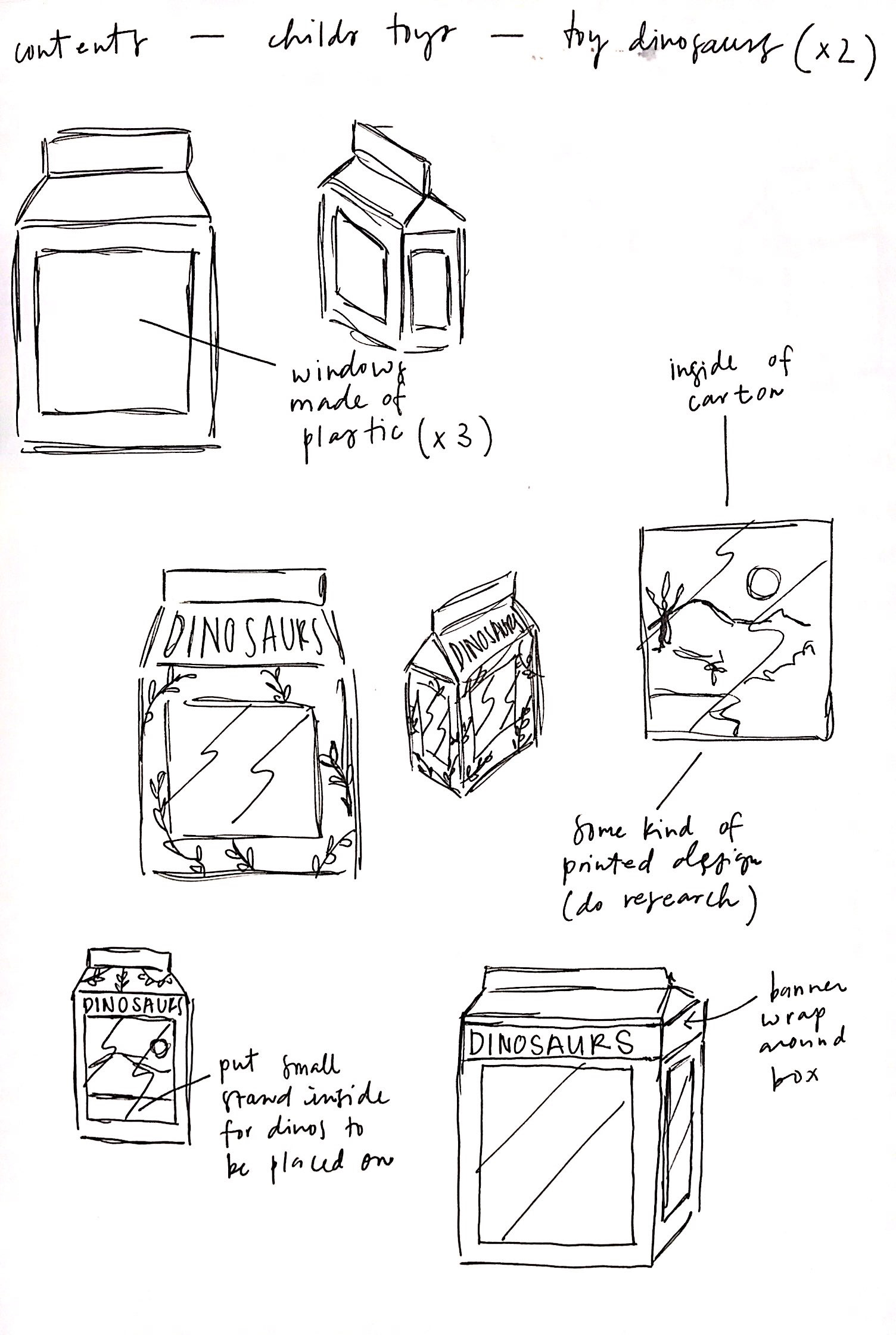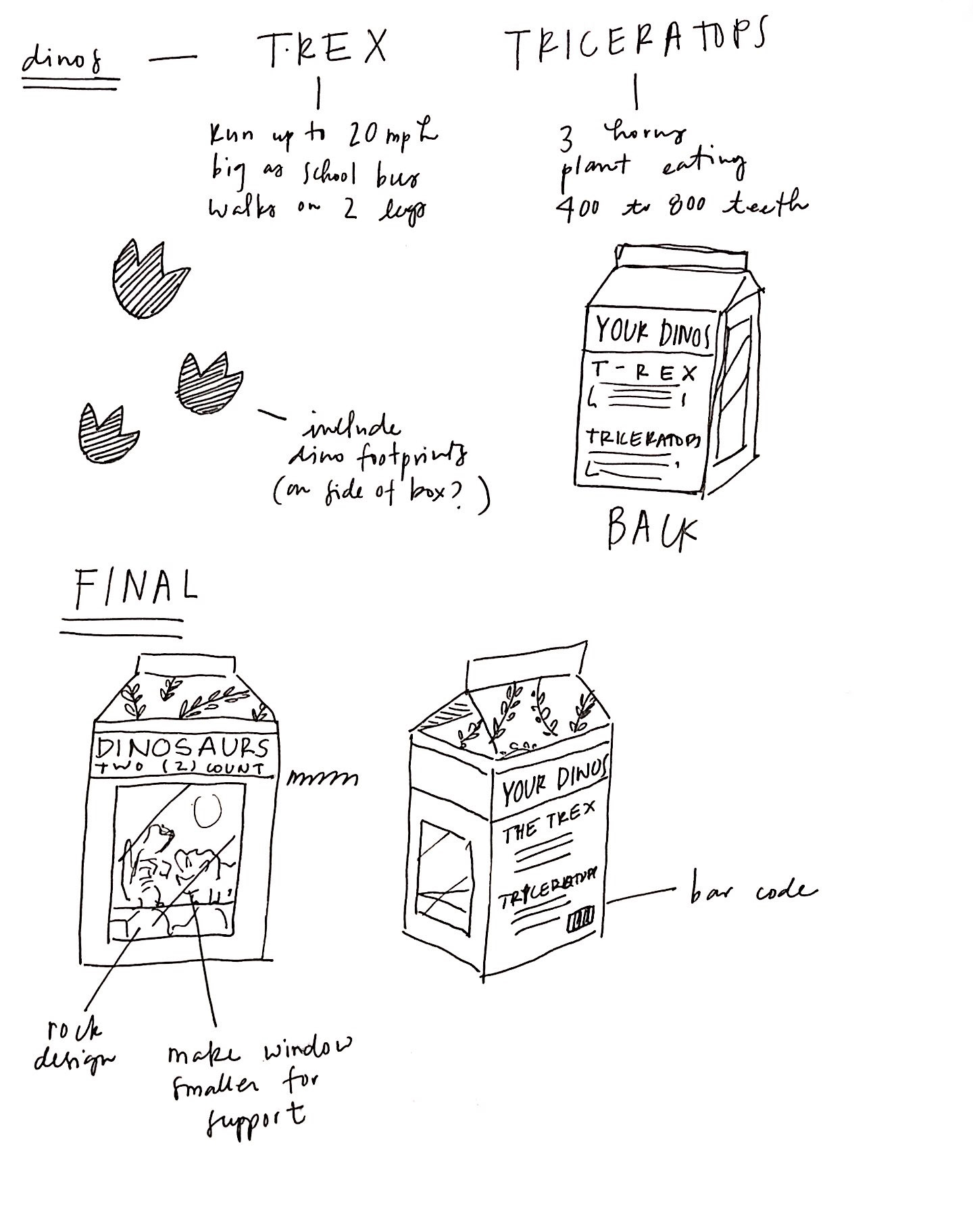 After some extensive research of different types of packaging, I decided to go with a milk carton layout. I found a few different templates online that I could use to create my out carton, and started designing for that layout.
I did a few simple mockups with printer paper to ensure that I understood how the template worked and how I would assemble my carton.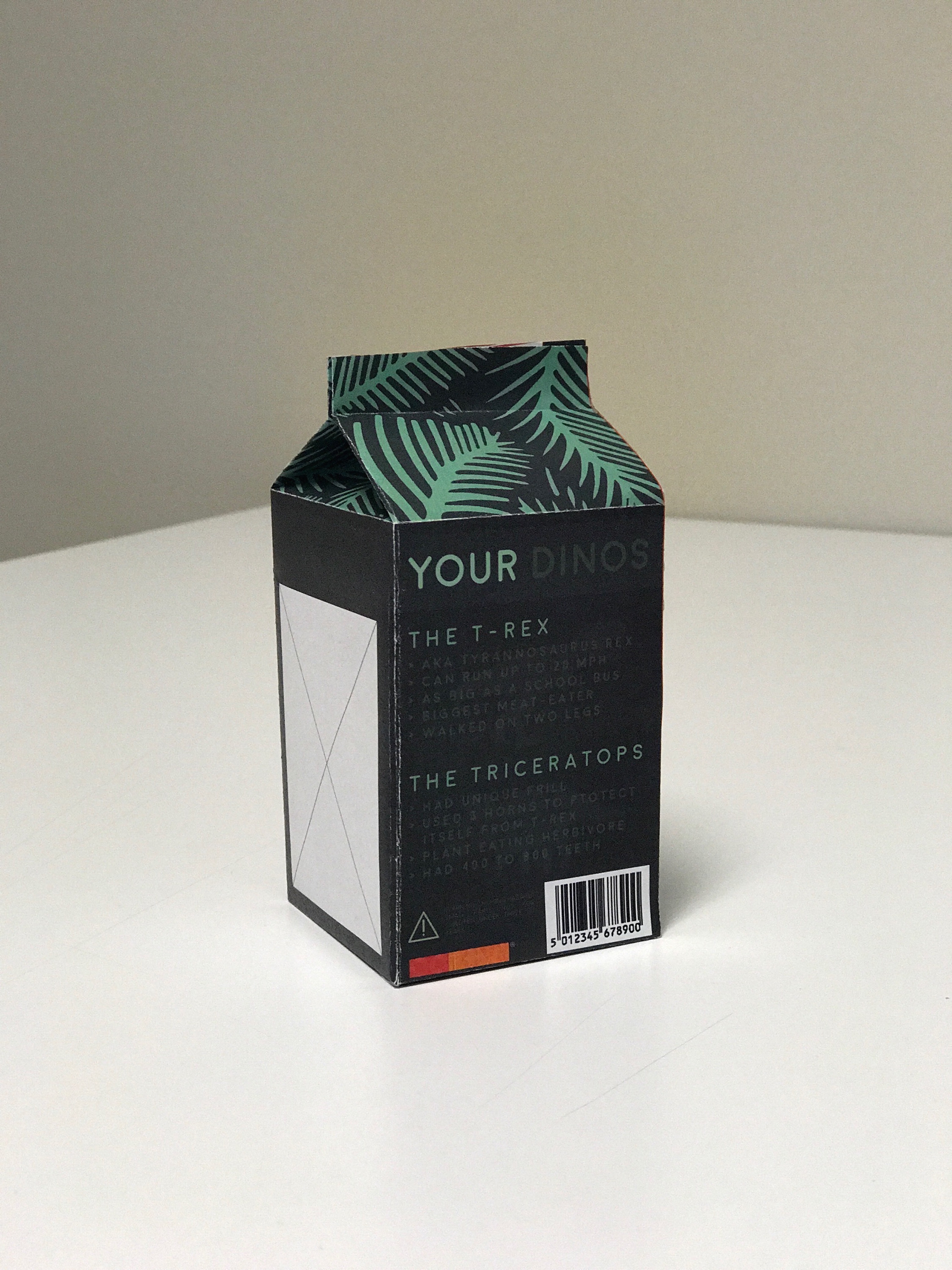 I printed out the template on some regular printer paper after the design was completed. I wanted to see how it looked in the actual form of the packaging, and being able to hold it helped me to see what changes needed to be made to the design.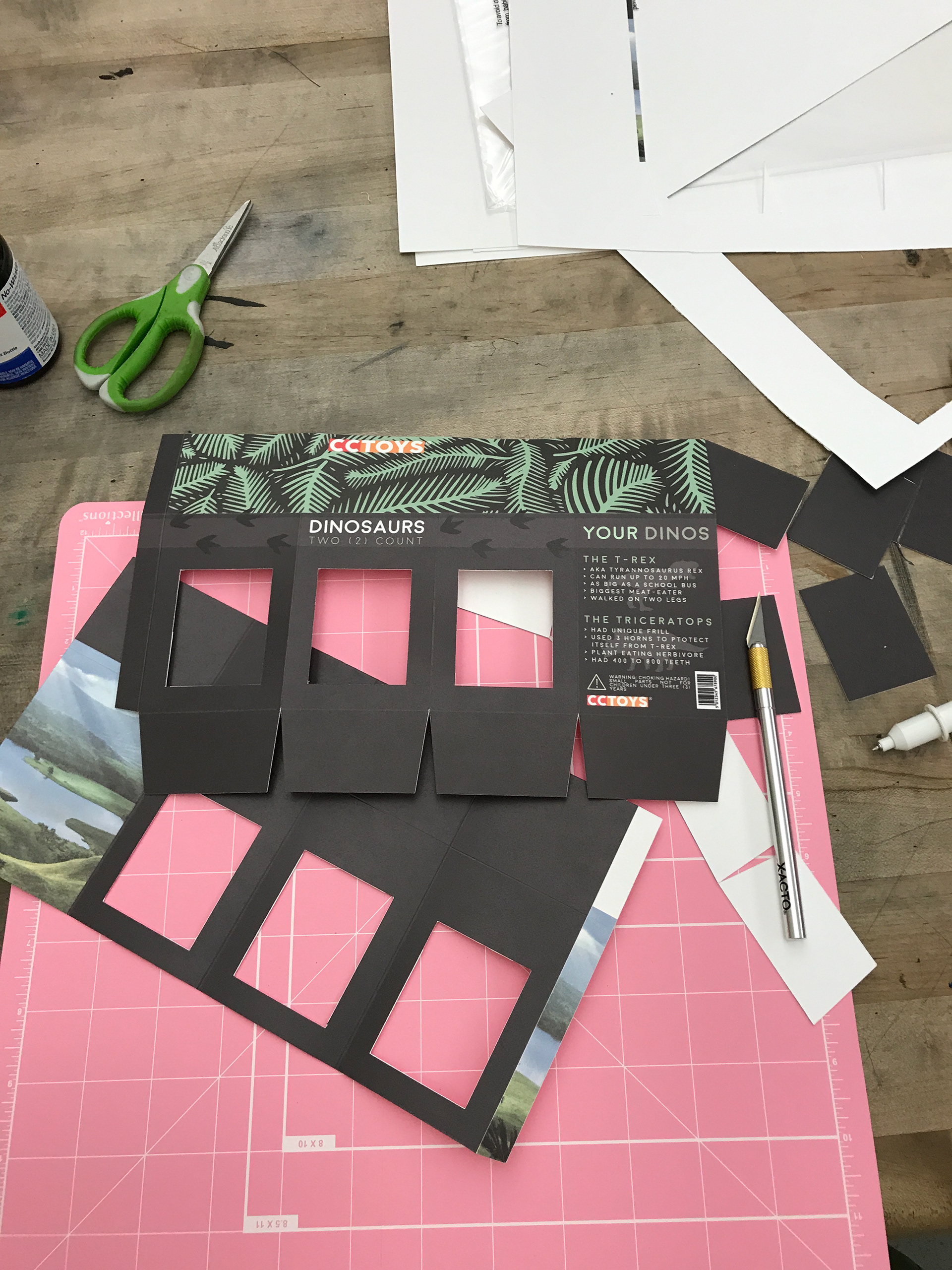 Finally it was time to put together the final product. I opted for a thick cardstock as my paper choice, so that the carton would be sturdy and realistic. Because of this, I was unable to print my work on both sides, which meant that I had to print to separate pages (one backwards) and stick them together back to back. I used an X-Acto knife to cut out both of the templates, folded and scored them so that they would fit together, and then used rubber cement to glue both of the sheets of cardstock together.
And here's the final product! I used a clear film to create the windows within the carton, and a small piece of cardstock printed with a rock texture as a platform for the dinosaurs to stand on. I hot glued their feet onto the platform so that they wouldn't move around inside the carton. I'm super stoked with how this project turned out and it honestly made me want to pursue more packaging design! Seeing my artwork come full circle from a simple concept to real life was super rewarding and I really enjoyed this project.